Why Jim Boylan will make John Hammond look like a genius
#Bucks have a long streak of winnable games ahead. Hammond might look like a genius at the end of this just because the #Bucks beat nobodies
— Wis Sports Pulse (@WisSportsPulse) January 8, 2013
I posted that tweet the day Jim Boylan was named interim head coach. It's time to back it up!
As we all know, Scott Skiles and the Milwaukee Bucks
agreed to part ways
late at night January 7
th
. At the time he was 16-16, .500, but on a four game skid.
Scott Skiles and the Bucks agreed to part
ways on January 7th.
16-16. Average. It's about what most expected out of this Bucks team: mediocrity.
Reports say that Skiles didn't like the
makeup of his roster
and
wanted a buy out
before the 2012-2013 season even began. That being said, it would seem as though Skiles ultimately made the decision to leave. That would make sense, seeing as the lackluster Milwaukee organization seems to have been happy at .500.
Jim Boylan, long time assistant for Coach Skiles, took control of the Deer on an interim basis. Though it seems as though it was Skiles' decision to leave, the average fan looks to GM John Hammond for this decision. In the end, it's Hammond's job on the line. In the final year of his contract, he needed to win (or in the Bucks case, be anywhere at or above .500) to keep his job. He agreed to part ways with Skiles and he named Boylan head coach.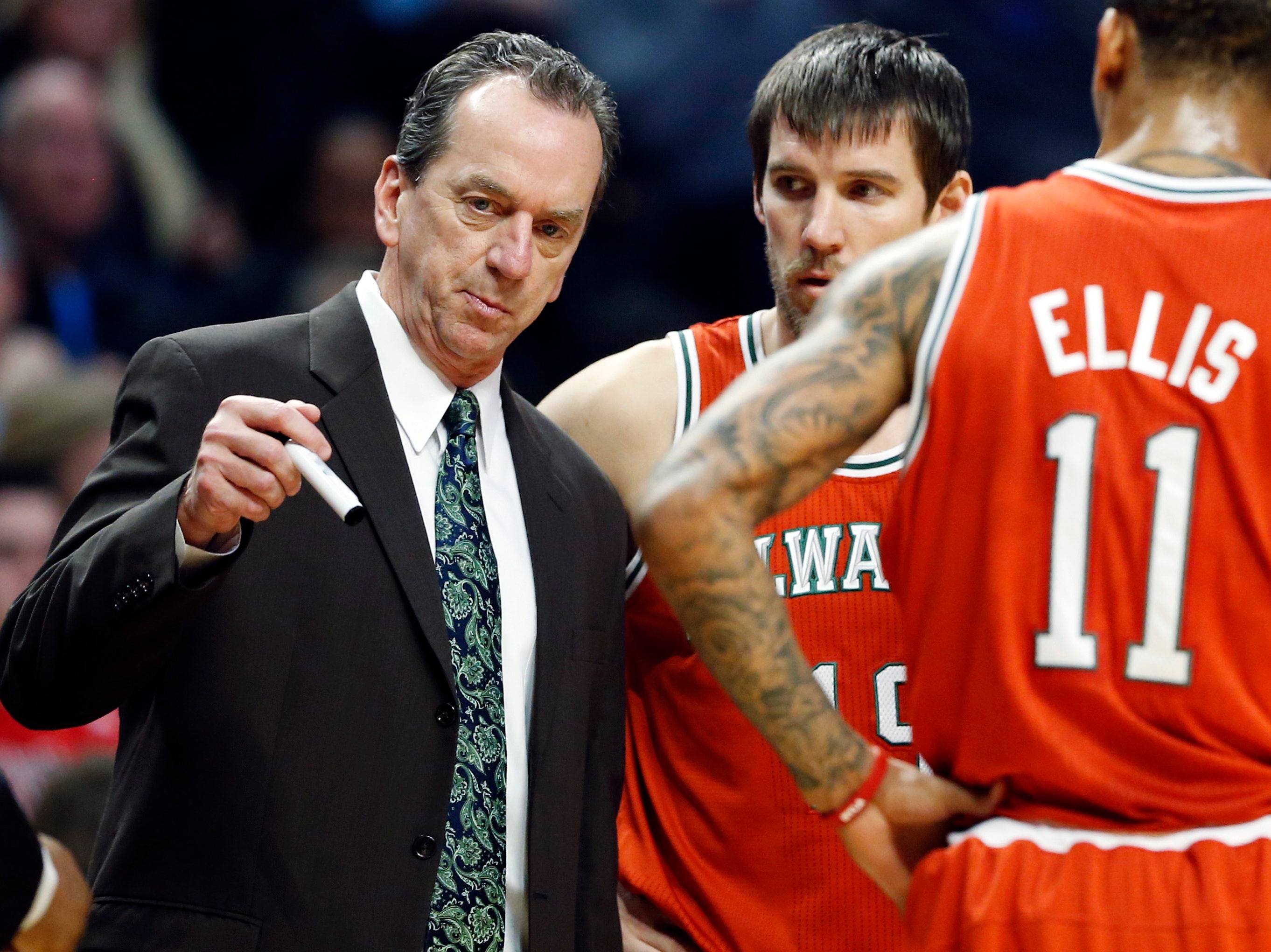 Jim Boylan assumed the head coaching position
on an interim basis
It saved him his job. Today (it's January 23
rd
when I'm writing this) we learned that John Hammond's contract as General Manager of the Milwaukee Bucks has been
extended for three years
. Much like in the Skiles scenario, I'm not sure how I feel about this yet. I do know one thing, though: Jim Boylan will make John Hammond (and now the Bucks organization, coincidentally) look like a genius.
As I stated earlier, the Bucks were 16-16 when Skiles elected to leave the team. Average. Not bad, not good. Well, it wasn't too bad from my point of view, considering the opponents they faced are a combined 661-655 (.502 winning percentage, based on teams records as of January 23rd). They were playing decent opponents and were still able to keep their head above water.
But Skiles left anyways. And Jim Boylan stepped in. Out of the gate, he's 6-2. We struck gold! Or is it
fools gold
? The eight teams Boylan's Bucks have faced thus far are a combined 135-193 (.412 winning percentage).
So, what you're saying is that the Bucks will still be mediocre in the long term?
False. Remember the title? Jim Boylan (or, I suppose, the Bucks schedule) will make John Hammond (and, I suppose, the Bucks organization) look like a genius.
John Hammond's contract with the Bucks was
extended for three more seasons.
The schedule doesn't get much more difficult from here on out. There are 42 games yet to be played. The teams on the Bucks schedule for those games are a combined 851-869 (.495 winning percentage). Yes, it's only a slight change from the teams Skiles faced earlier in the year, but it's still below .500. Put simply, the teams they play lose more than they win. That bodes well for Jim Boylan, John Hammond, and everyone upstairs.
By firing Scott Skiles and naming Jim Boylan head coach, and by extending John Hammond's contract, the Bucks organization will look awesome when the Bucks finish 6th-7th in the East (hooray for mediocrity!). John Hammond will be everyone's hero for sticking to this amazing (*sarcasm*) roster he built and for promoting Jim Boylan. And Jim Boylan will feel accomplished, then become an assistant coach again.
Of course,
injured players
will be returning and other players will become injured,
yadda yadda
, but based on the numbers, the outcome of this Bucks season may be better than we expected, much to the chagrin of Scott Skiles.
-Zack